Winter I Session (January 2 - February 11)



Registration will open December 12th. Registration deadline is December 30th.

Registration Information: All registration can be done in person at the Rec Center front desk or members registered at the North Olmsted Recreation Center may goto: www.north-olmsted.com for online registration Register for two classes within the same session and receive a 50% discount on your second class.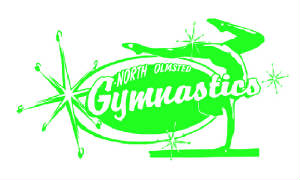 At North Olmsted Gymnastics, we are determined to provide every child, regardless of their ability, with quality gymnastic instruction. We strongly believe in building character and life skills in an athletic setting. Our goals are to create success, self-esteem, pride and discipline.