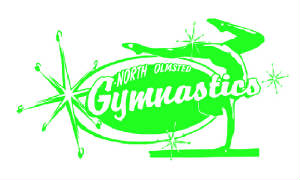 At North Olmsted Gymnastics, we are determined to provide every child, regardless of their ability, with quality gymnastic instruction. We strongly believe in building character and life skills in an athletic setting. Our goals are to create success, self-esteem, pride and discipline.
Winter I Gymnastics

(January 6 - February 15)

Registration deadline: January 3, 2013, after said date a non-waiverable $10 late fee will be imposed *Evening Halloween & all Thursday/Friday Thanksgiving classes will be scheduled for a make-up class.